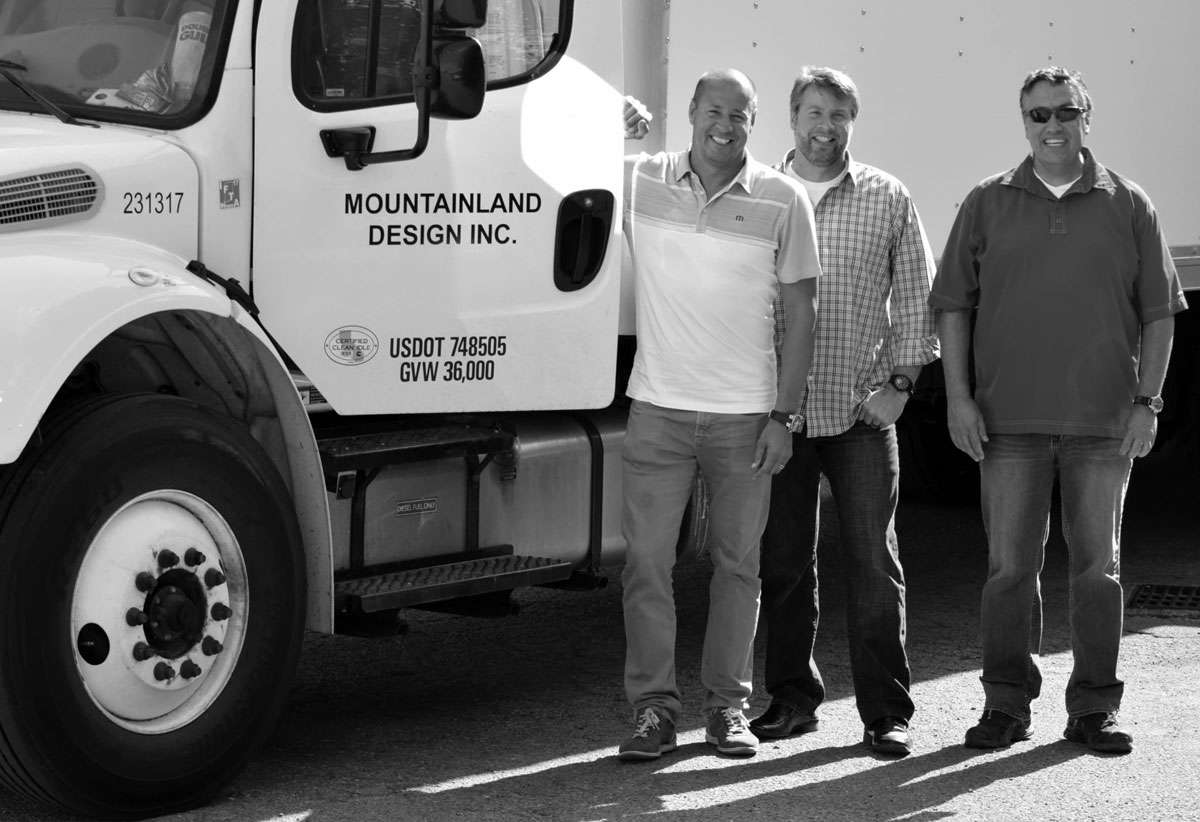 OUR STORY
It all started over 30 years ago. Brothers Dan and Joe Devenport, joined by friend Steve Stockfish started delivering appliances for a small builder supplier in Salt Lake City. All three had just started families and had no idea the journey they just embarked on.



Dan and Joe's natural sibling rivalry and competition drove their success by outdoing each other from physical feats of carrying refrigerators on their backs to charming their delivery clients. If you personally know Dan, Joe, and Steve, you are correct in envisioning the shenanigans that ensued…so began "The Three Mountain Landeers."



A few years later, the three ventured off and joined a small, boutique company in Park City named Mountain Land Design. Dan decided to take the risk by taking out a second mortgage on his twin home to buy into the company. "The company had a great foundation and was selling unique decorative plumbing and hardware fixtures, along with appliances," Dan remembers, "There was a lot of opportunity to grow and expand the company."


It was not too long before the opportunity he foresaw presented itself; Dan jumped all over the opportunity by purchasing the balance of the company. With key employees in place, the expansion started and today there are five Mountain Land Design showrooms servicing Utah, Idaho, and Wyoming.


Looking back on those formative years, Dan, Joe, and Steve remember the excitement at the first Mountain Land Design Christmas party – a grand total of 15 guests showed-up for their humble spread of food and drinks.



Fast forward to today, and the "infamous" Mountain Land Design Christmas party with an average of 600-700 guests where you can expect to see acrobats swinging from the ceiling, fish swimming in the tubs, and many local chefs cooking up a storm on the active appliances.



In a nutshell, Mountain Land Design is much more than an appliance, hardware, and plumbing company; we are built on the foundation of our relationships with each other and our clients. The phrase "Mountain Land Design Family" is used often in conversation to describe our company dynamic and we always have room at the table for one more.